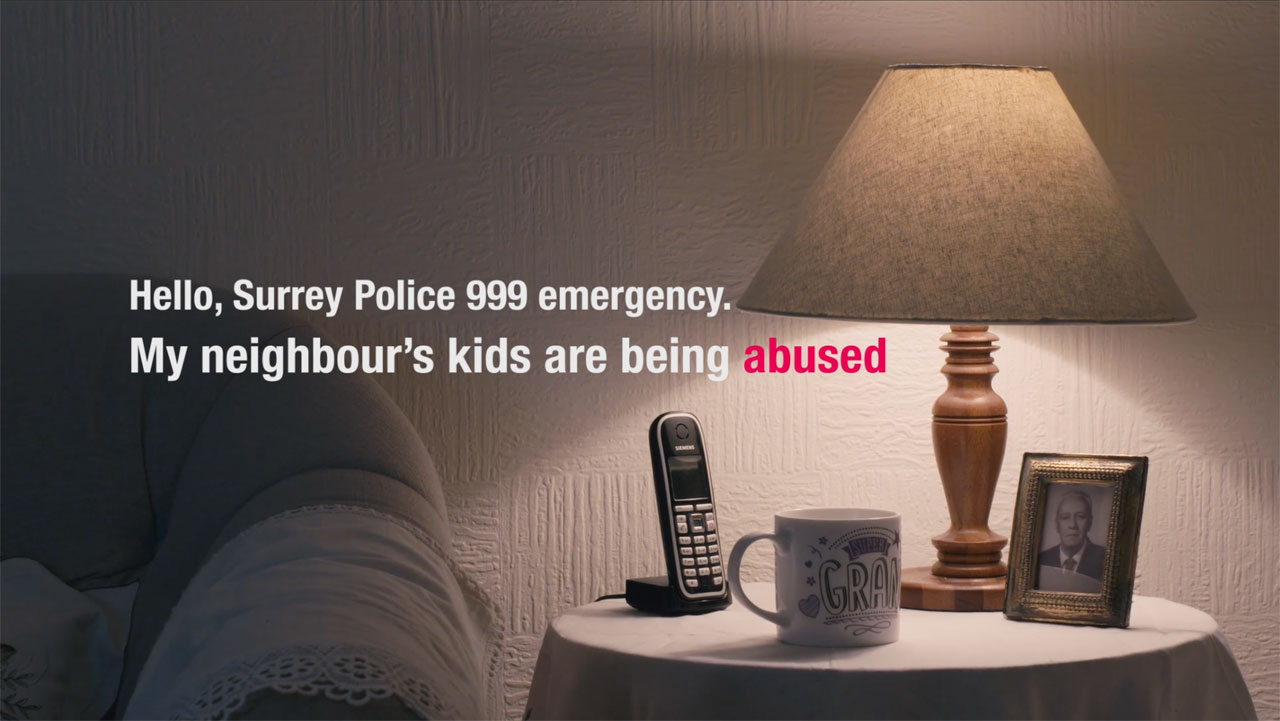 Child Sexual Exploitation awareness campaign.
I made nine ads for Surrey Police's Child Sexual Exploitation campaign to raise awareness of online grooming among young people as well as to educate their parents and teachers about how to help protect children online. Here are two of the films that ran out across multiple social media channels, TV, local cinema and radio – the whole campaign can be viewed on Youtube.
Policing Matters' campaign
This series of 20″ ads for Surrey Police's 'Policing Matters' campaign was designed to reduce the number of emergency calls to 999. Bringing some levity to issues where the public was asked to really question what they had just seen certainly got some interesting comments on social media.
Roll-out included targeted TV, radio and online channels as well as OOH and social media to maximise audience reach in Surrey.