I created the identity for Future Sun Films from top to bottom. An eclectic film production company that makes work for a range of genre and delivery channels it was important to give them a contemporary cool image to match the work.
The starting point for this was the logo, created from bespoke typography and designed with a range of executions in mind including different online channels, print and animated ident.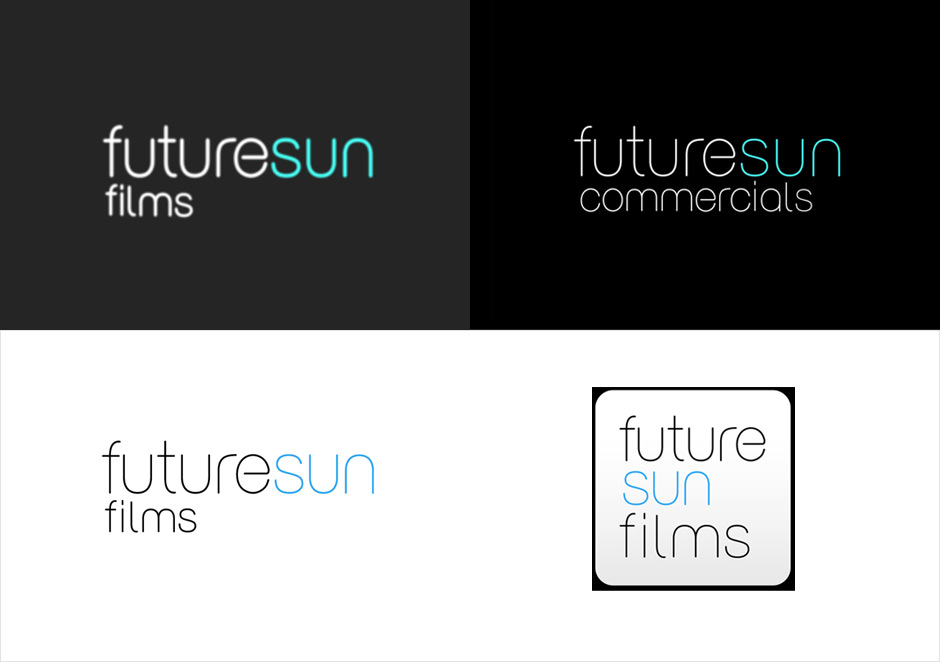 A responsive website that had to work on multiple devices was core to the branding. This is a folio site, so the design had to show off film to it's best whilst also delivering written information about each film, as well as behind-the-scenes photos and biogs for those involved in the company. See the website at www.futuresunfilms.com
Business cards, using different images from the website and different executions of the logo.
And animated idents – there's another one in Motion Design: